Jyuku-Navi
Minna-no-Gakko-Joho
School Information Portal Site "Minna-no-Gakko-Joho"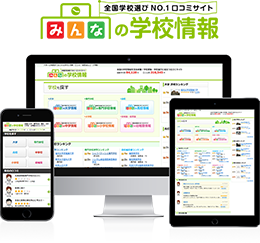 "Minna-no-Gakko-Joho" is a portal site that provides comprehensive information on nursery schools, kindergartens, elementary schools, junior high schools, high schools, vocational schools, universities, and other schools nationwide. The site contains more than 650,000 reviews from actual students and their parents and guardians, as well as a wide range of contents such as deviation value rankings and information on what each school can teach.
Kateikyoshi-Hikaku-Net
Tutor search site , "Kateikyoshi-Hikaku-Net"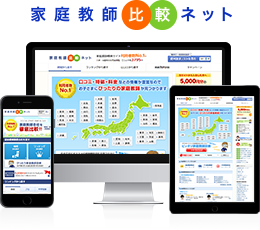 "Kateikyoshi-Hikaku-Net" is a tutor search site for students and parents looking for tutoring agencies. You can compare tutoring companies based on our own collected reviews and rankings by region. You can request information materials or make phone inquiries to each tutoring company for free, so please feel free to contact us and find the right tutoring company for your child.
Igakubu-Juken-Manual
Medical School Entrance Exam Information Portal Site "Igakubu-Juken-Manual"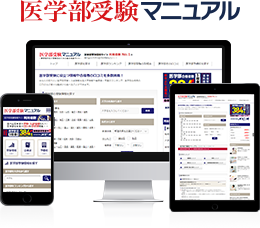 The "Igakubu-Juken-Manual" is a university information site for students and their parents who wish to become doctors. The site covers the medical departments of all 82 universities in Japan, and provides information on entrance examinations, such as deviation values and tuition fees, to help you choose the right university for you. The site introduces real voices collected from senior medical students who are currently enrolled in school, such as the best study methods to pass the entrance exam and their actual university life, and you can see real reviews that you cannot find on other sites.
Igakubu-Yobikou-Guide
"Igakubu-Yobikou-Guide", a portal site for information on medical school entrance exam prep schools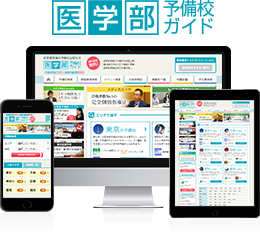 "Igakubu-Yobikou-Guide" is a medical school prep school information portal site specializing in medical school prep schools. We provide useful information only available on this site, such as the teaching methods and curriculum features of each prep school, introduction of self-study rooms, and case studies of students who have passed the entrance exam. Please make use of this site to compare and consider which prep school, cram school, or private tutor is best suited for you.
Kodomo Booster
"Kodomo Booster", a search and reservation site for information on lessons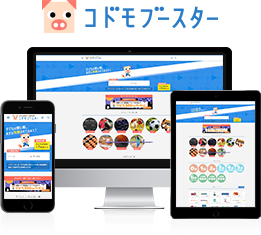 "Kodomo-Booster" is one of the largest portal sites in Japan that allows users to compare and search for learning classes for infants to elementary school students nationwide, and also to apply for trial lessons. More than 170,000 English conversation, swimming, piano, programming, and other classes in over 48 categories are listed, with over 150,000 reviews and 9.6 million visitors per year.
Comolib